There's no easy way to say this but in Marketingland, Christmas is here. It goes without saying that this time of year is the most lucrative as well as the most stressful. So, do you feel confident that you're on top of your marketing and promotions?
Christmas is not only the time when you'll sell most stuff but it's also your opportunity to draw in new customers and keep them. If you delight people who come to you this year then you may have them for next year. So, this is the time you need to shine.
We've put together a little checklist of actions online sellers should be taking to maximise their online sales this Christmas.
1. Get your SEO/keywords in order
Search terms can change dramatically over the festive period as consumers are focusing on shopping for gifts, so make sure your keyword research is up to date.
Here are some tools you can use to see what people are searching for right now:
Google trends is a super handy tool as it will tell you what is trending around your topic and also what search terms are being used.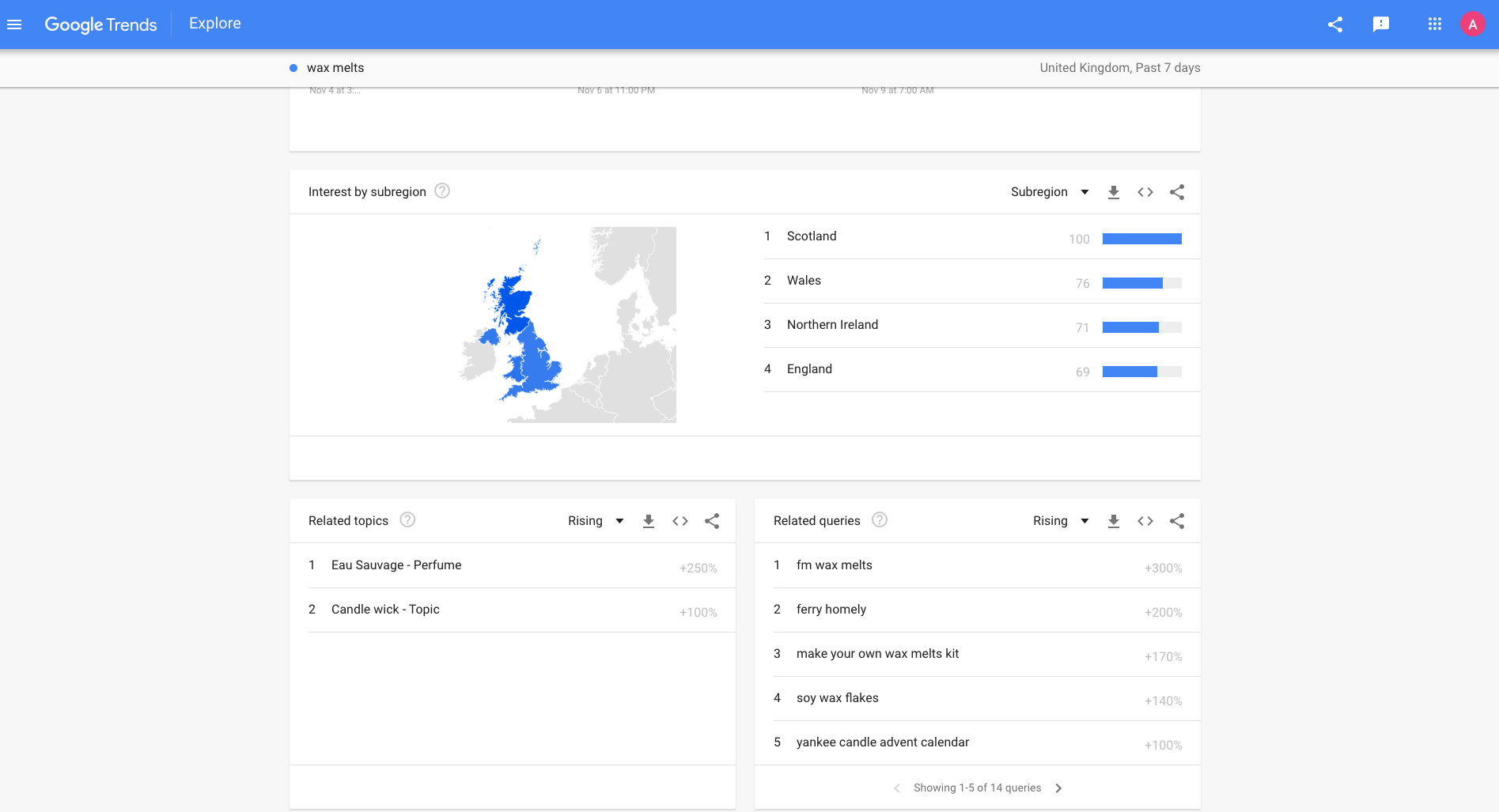 You can use the settings to only search within your country and you can choose the timeframe in which you want to analyse your topic. You will see that if you choose to analyse activity over the last 7 days (which, in this case, will be the start of Christmas activity), the results will be very different to a search across the year or, say, in the summer.
Google Search
To find out what people are searching for right now, Google search is your friend. Open Chrome (or any browser) in an incognito window. In Chrome, click on File > New Incognito Window. Usually, Google's searches are partly based on what you've searched for before but going incognito allows Google to treat you as a stranger with no browsing history.
When you type in your search term and hit the space bar, Google creates a list of terms that people are searching for that relate to your keywords.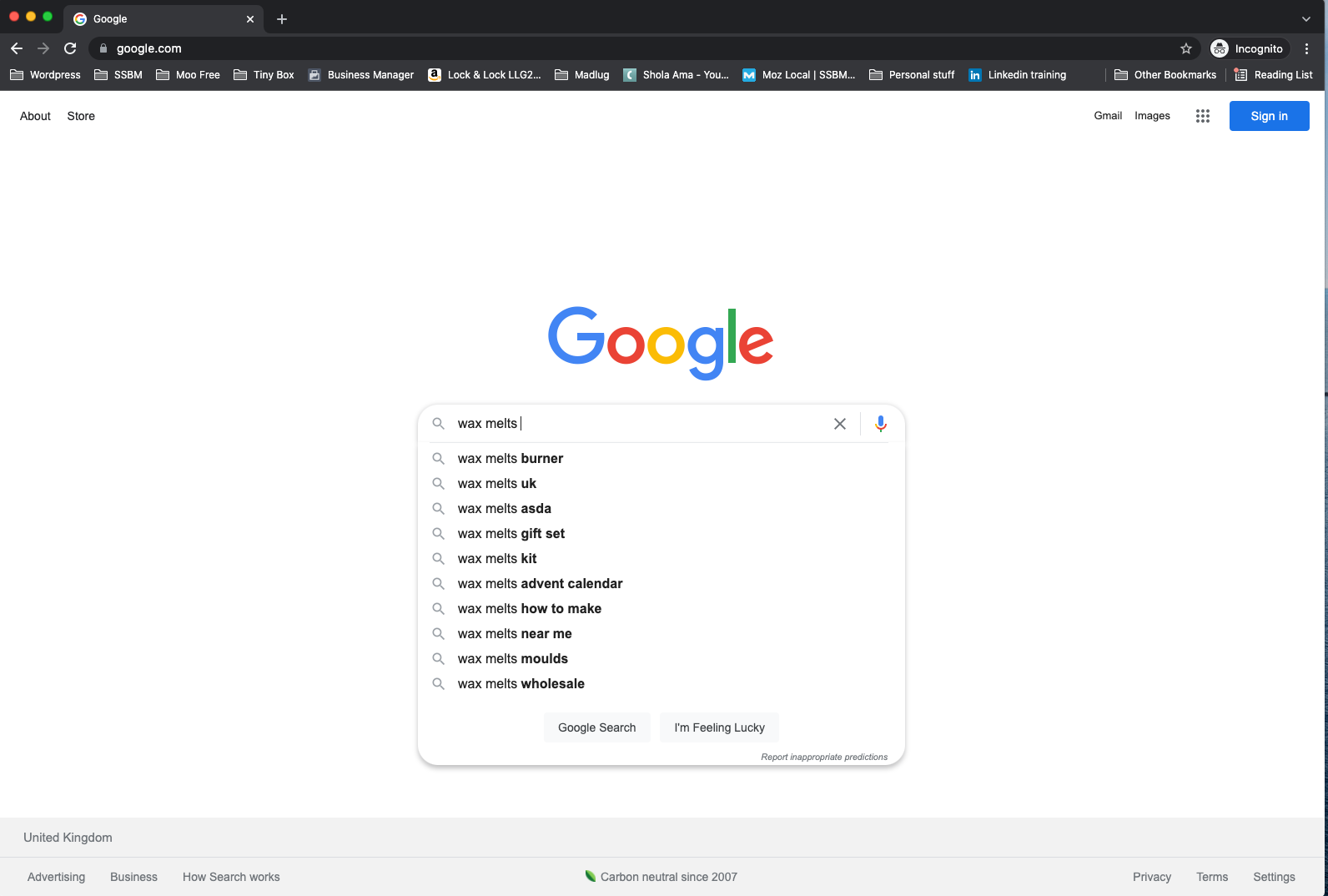 If I am a seller of wax melts, it's really useful for me to know that wax melt gift sets are trending. I shall make sure that I sell some of my melts as a gift bundle and include the term "wax melt gift sets" in my product copy, metadata and URLs.
Ubersuggest is another useful tool to help you expand your keywords. The really valuable element to this software is that it tells you how competitive its keyword suggestions are. It's often beneficial to use some less competitive keywords. However, it's only beneficial if there are plenty of monthly searches using those terms. Ubersuggest will tell you roughly how many searches there are for each term.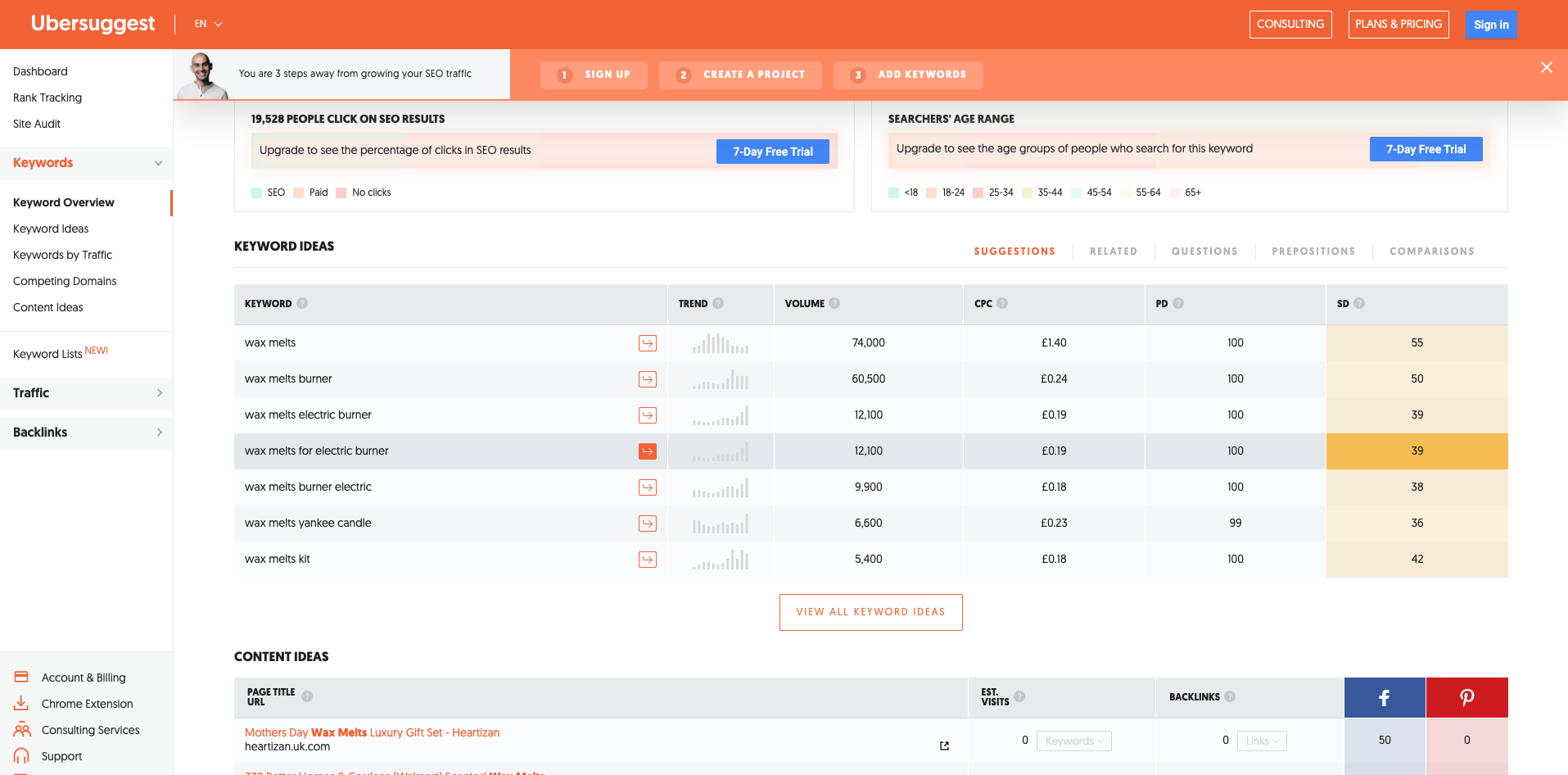 2. Place stocking fillers strategically
Consider placing some cheaper products in amongst other products, allowing customers to easily add them to their cart. Everyone is looking for stocking fillers at this time of year and being able to add a £3.50 lip balm while buying that luxury £20 bath oil will solve a problem for many gift-buyers.
3. Make your email game strong
This is exactly the time of year that many businesses will be saying that they're too busy to email. Yet this is exactly the time of year that we all need help with our gift buying, meaning many of us are quite receptive to emails from businesses. Keep your emails simple and to the point. Showcase your best-selling products and link directly to them. I think it's often worth including testimonials in emails
4. Publish your cut off dates
You must publish cut-off dates for Christmas delivery, both to make your customers aware and also to create a sense of urgency. Guiding people to do now what they would otherwise put off until later will work in your favour. Most web platforms will allow you to put a thin banner across the top of your web pages.
5. Make your presence felt locally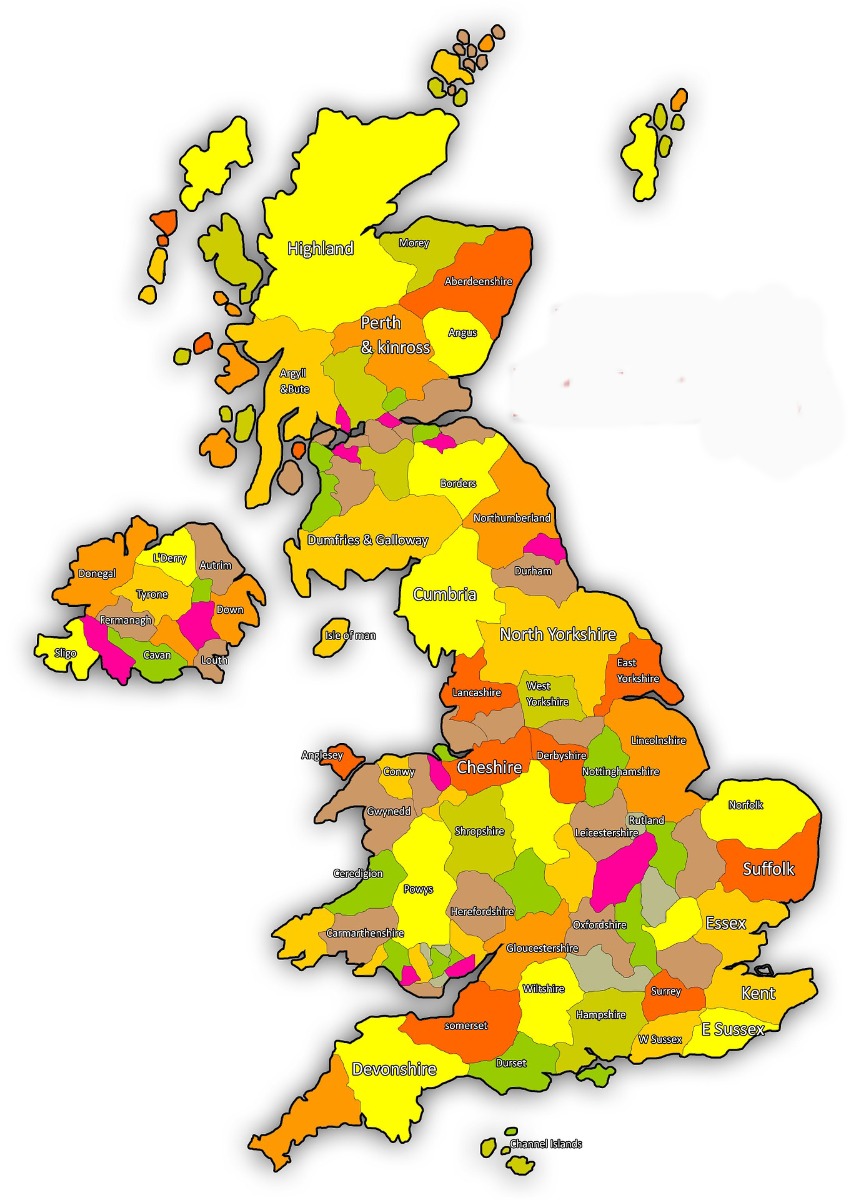 'Buy local' has become a big deal over the last couple of years. Consumers are increasingly wanting to help the planet and help small businesses by buying locally instead of from Amazon, etc. Make sure your business is seen in all the local social media groups and any online markets. Remember to use local hashtags and also make sure that your website is optimised for local SEO. Check out my guide to local SEO for help with this.
6. Social media plan
Even if you ignore all the other suggestions on this page, don't ignore this one. Plan your social media now and, if possible, create the majority of your content now. Tools, such as Hootsuite will allow you to schedule your content in advance, leaving you free to run your business over your busiest period.
7. Festive banners and images
Don't forget to make your content festive. Your website is your shopfront and should be constantly changing. Make sure that your shop is festive and welcoming for Christmas buyers. This should apply across all your social media. Tools like Canva have plenty of free images.
Good luck!